Floor drains
Floor and roof drains with versatile properties.
The requirements for the drainage of different objects sometimes vary considerably. In order to satisfy all of these requirements, we rely on various materials such as polymer, stainless steel or composite materials such as Ecoguss for our floor and roof drains. Particular attention is paid to health and safety aspects, for which special precautions have to be taken, especially in commercial and public buildings.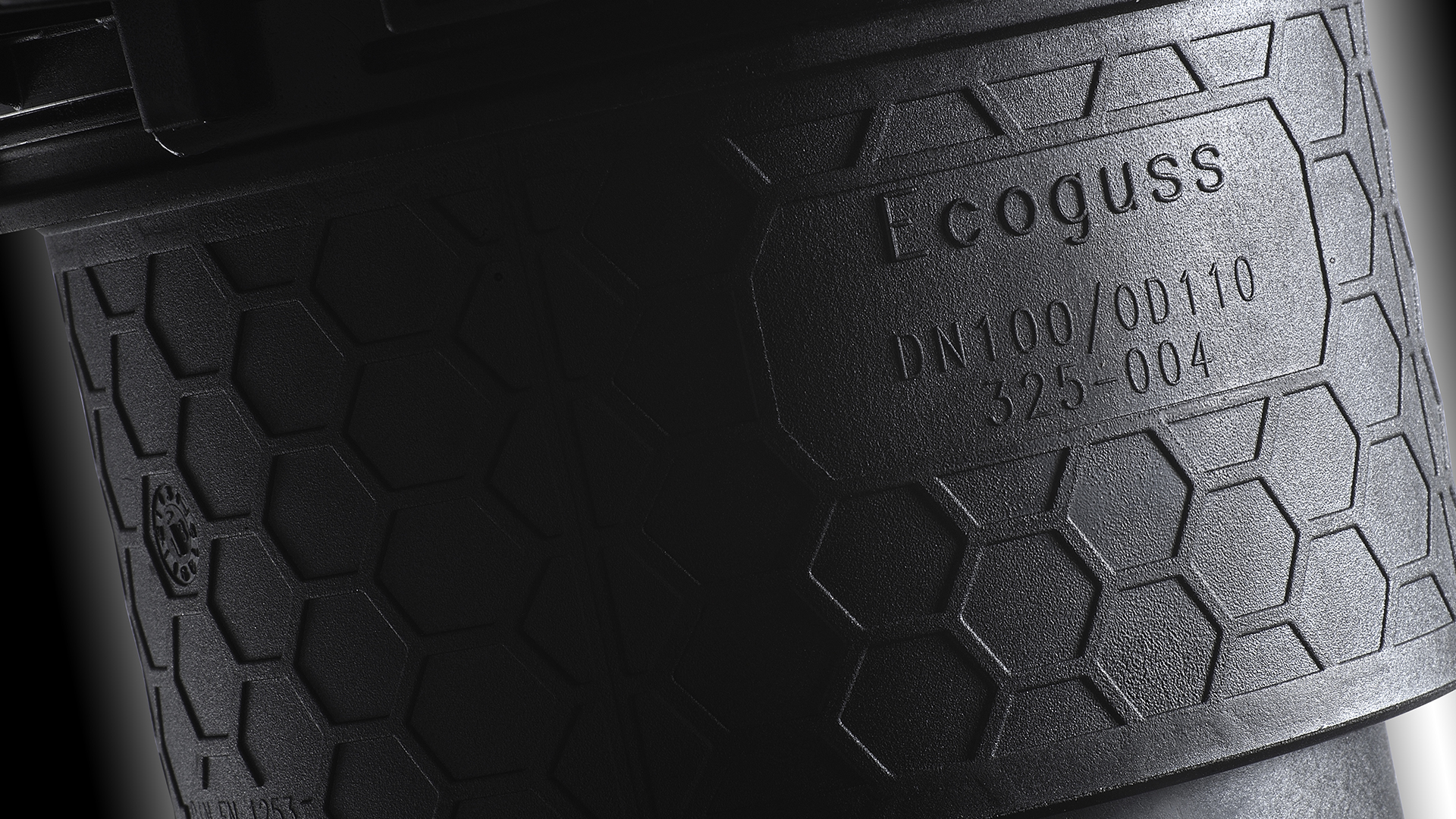 The best of both worlds: floor drains made of Ecoguss
Resistance, convenience, cleanliness – all these are offered by Ecoguss – our high-tech composite material. This innovative material combines the advantages of polymer and metal: It is three times lighter than cast iron and at the same time temperature-resistant as well as highly resistant to chemical and mechanical stress. In addition, Ecoguss is non-corrosive and extremely hygienic – thanks to its uncoated, smooth surface, which prevents deposits and thus ensures a strong self-cleaning effect.
Highest fire protection standards
In case of fire, water outlets constitute a risk, as the fire can pass through the discharge pipes and spread to other parts of the building. For protection purposes, our drains can be equipped with the Fire-Kit fire and smoke protection insert or the Quick-Fit pipe penetration seal with integrated fire protection. As soon as fire penetrates the drain body, the fire protection compound inside it swells automatically and seals the pipe socket against flames and smoke. Both the Fire-Kit and the Quick-Fit fulfil the highest fire resistance class R 120.
More convenience for cleaning and maintenance: Lock & Lift
Intensively used properties such as hotels and public buildings require regular cleaning and maintenance measures – this also applies especially to drains. Our Lock & Lift locking and removal device simplifies cuts down the time required to insert and remove the cover using just one hand, thus enabling a considerable time saving when maintaining several drainage points.
Not found the right product?
In addition to our standard drains and channels, we also develop customised solutions at the customer's request for special demands in terms of form, function and dimensioning.