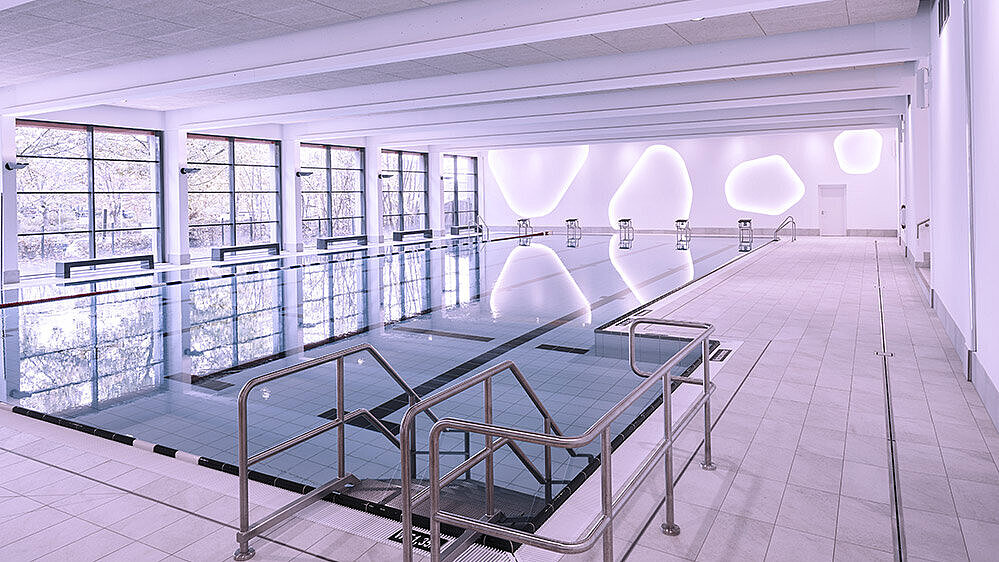 Floors continuously exposed to water, high humidity, temperature fluctuations and chlorinated bathing water. The sanitary areas are very busy and the use of high-pressure cleaners is part of everyday life for reasons of cleanliness. In swimming pools, there are not only special challenges in terms of hygiene and safety – the material must also impress with its resistance and durability. We make drainage planning easy for you: with intelligent system solutions that are precisely tailored to the needs of swimming pools.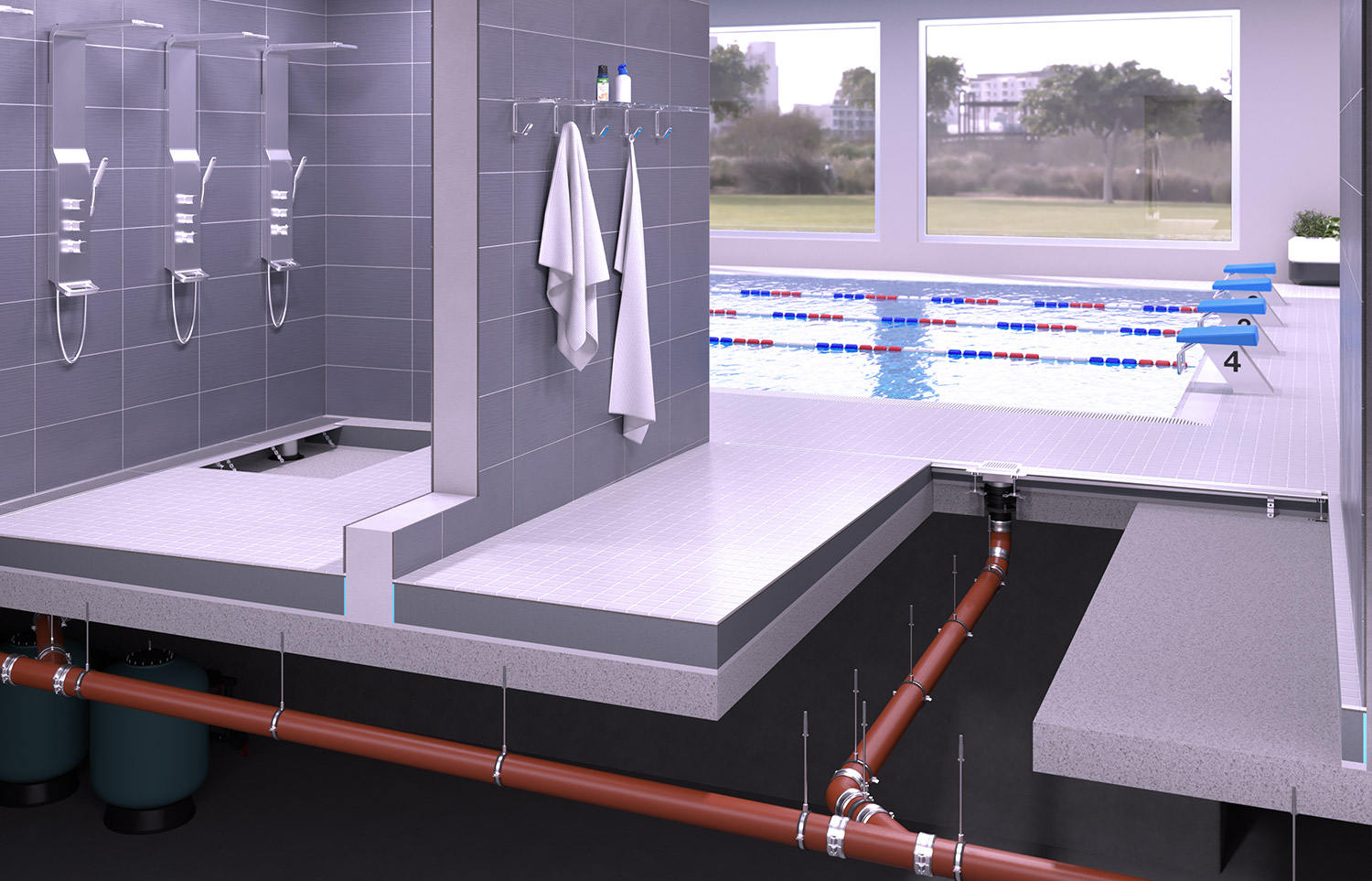 Channels & floor drain
Attractive and functional: The channels and floor drains meet the highest aesthetic and hygienic standards in the entire sanitary area – from the changing area to the showers.
Slotted and box channels
Suitable for indoors and outdoors, individually adaptable and can be walked on: Slotted and box channels reliably take up drag water and drain it away.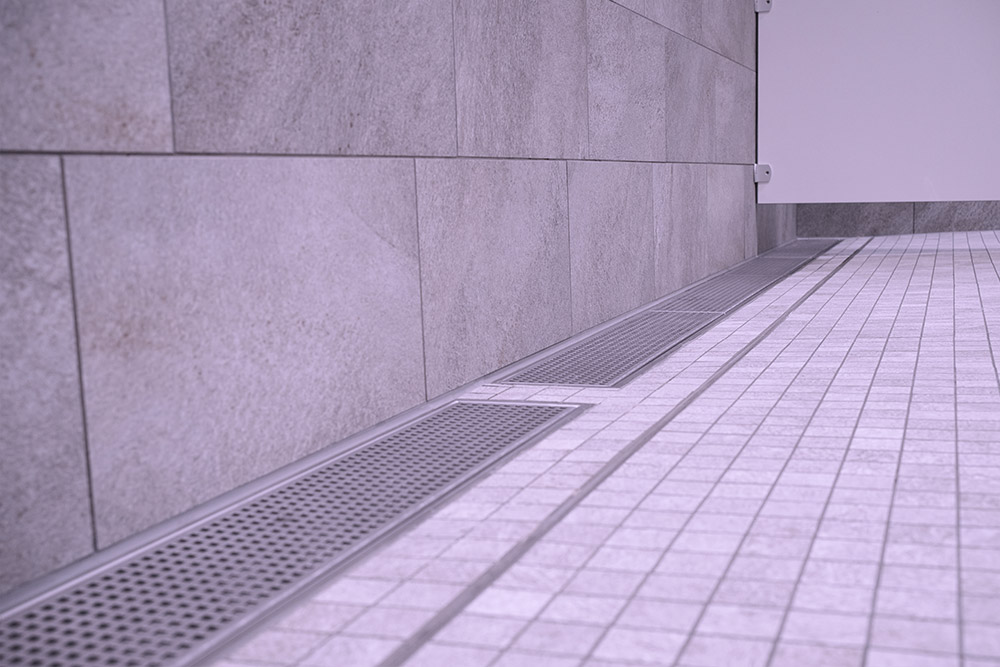 In swimming pools there are usually large shower areas with several cabins. The water masses that constantly occur there must be disposed of through box channels. What should not be inferior to performance? Safety and appearance We will be happy to advise you on which solution best suits your property.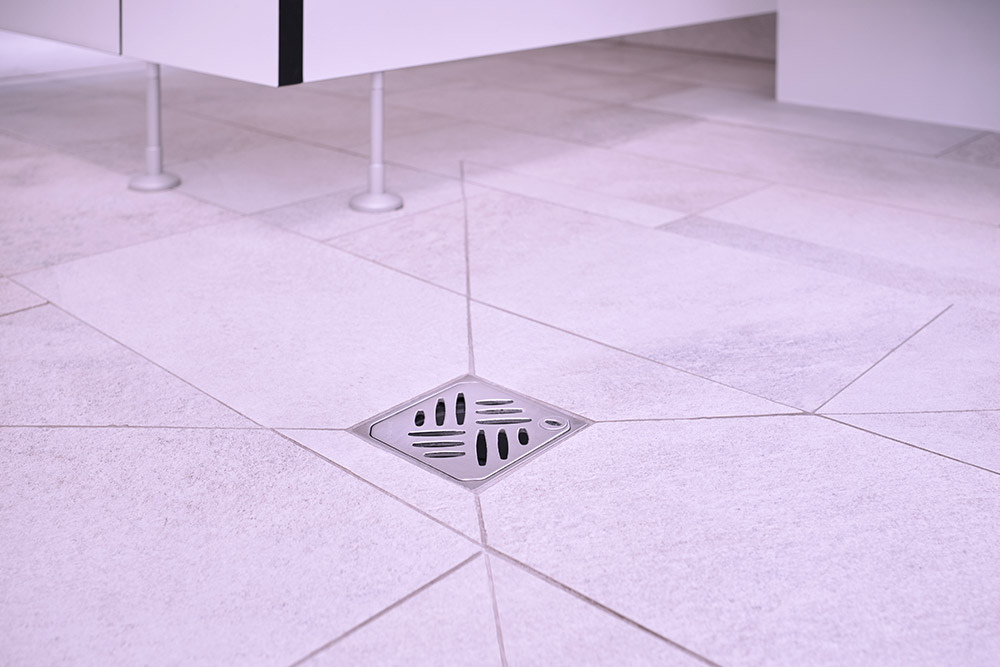 Wherever a lot of water occurs or where intensive cleaning takes place with water, space-saving point drains are a popular solution. You enjoy absolute freedom in terms of design: Choose between tiles or different designs in stainless steel. Are you already familiar with our Lock & Lift system? This makes it easy to lock and unlock floor drains in swimming pools.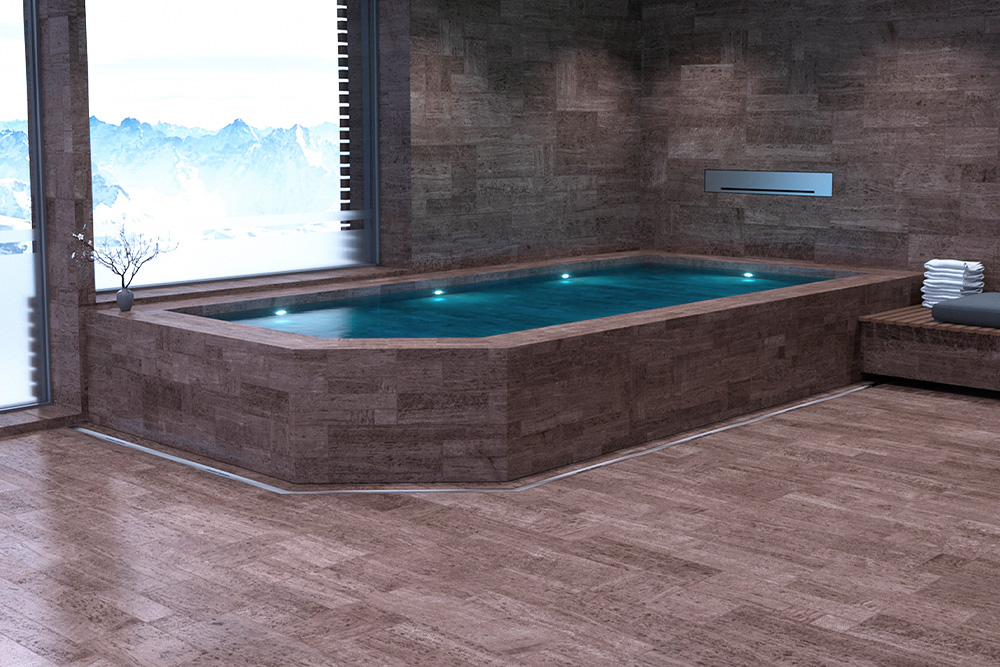 Finally infinite: The Linearis Infinity shower channel
Our new shower channel made of 316 stainless steel is not only infinitely elegant, but is also endlessly versatile. It is available in many colours and lengths, can be extended as required and even built around corners. The possibilities for individual bathroom design are finally infinite with the Linearis Infinity.
Ferrofix in swimming pools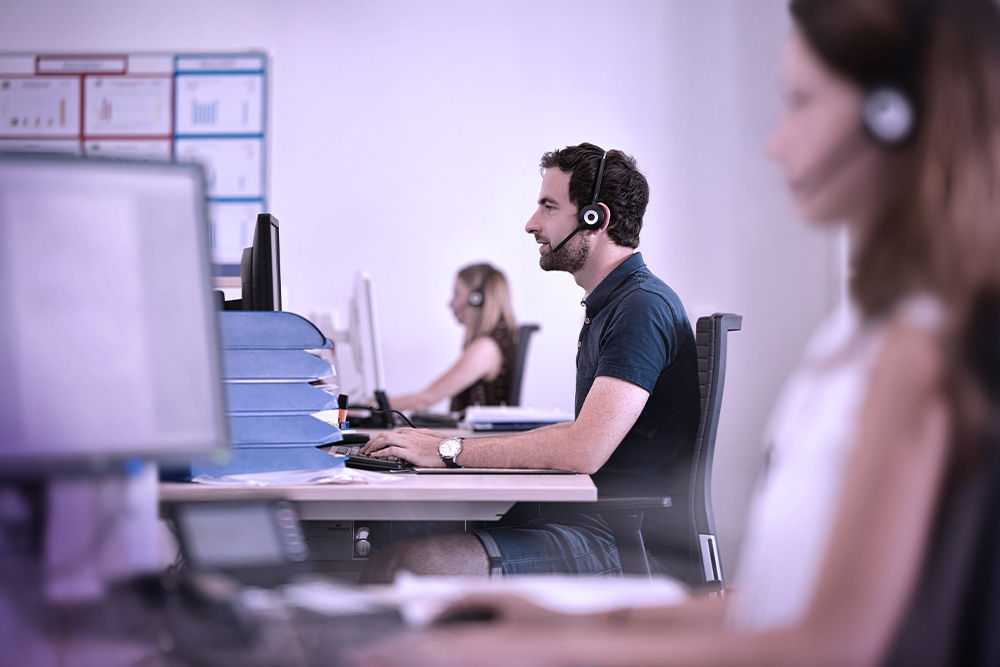 We will be happy to advise you on the drainage planning of your swimming pool.
Other services for you
Better informed, planned and assembled: Immerse yourself in the world of KESSEL.