Is there a lack of space in a property to accommodate a grease separator? The space-saving alternative: underground installation. The EasyClean ground Oval in nominal sizes NS 1 to NS 12.5 impresses with its compact, groundwater-resistant construction. It extends in depth and therefore requires only a small footprint. It also only requires a cover with an appropriately small load distribution plate for load class D 400. The EasyClean ground Oval is available in the Standard and Direct disposal variants.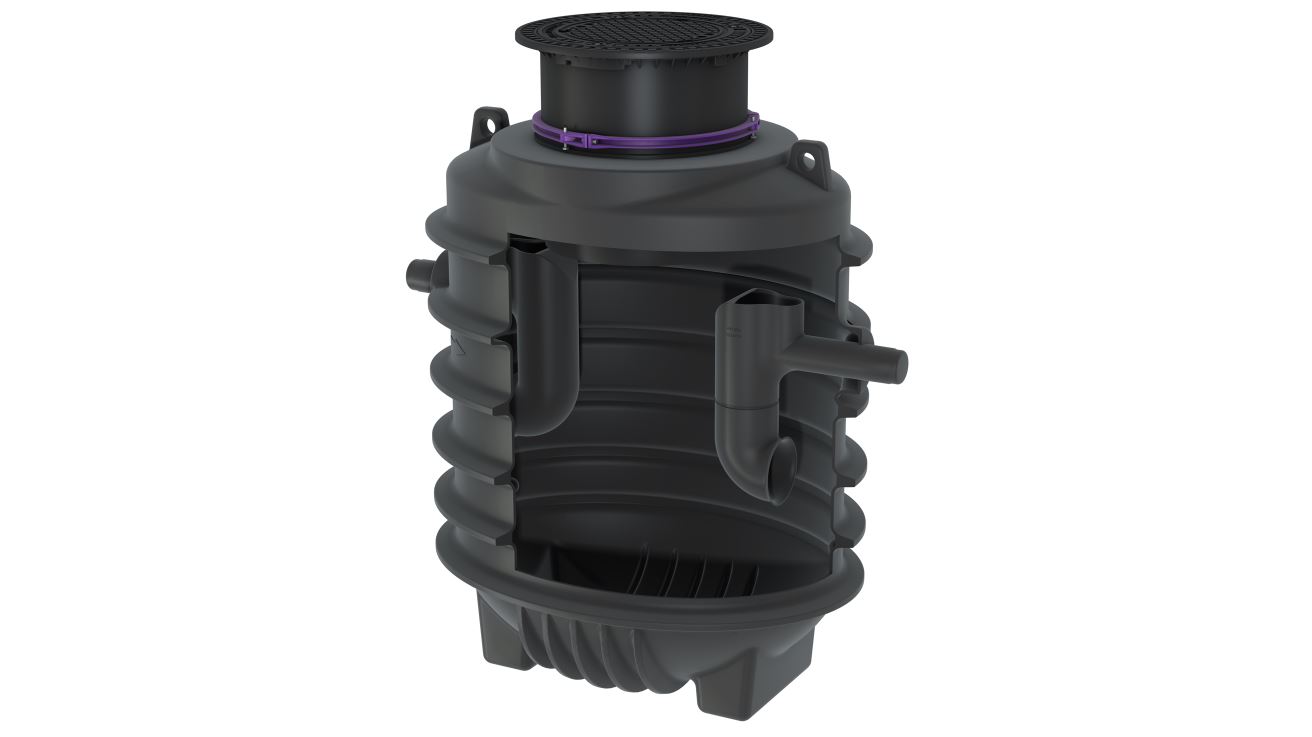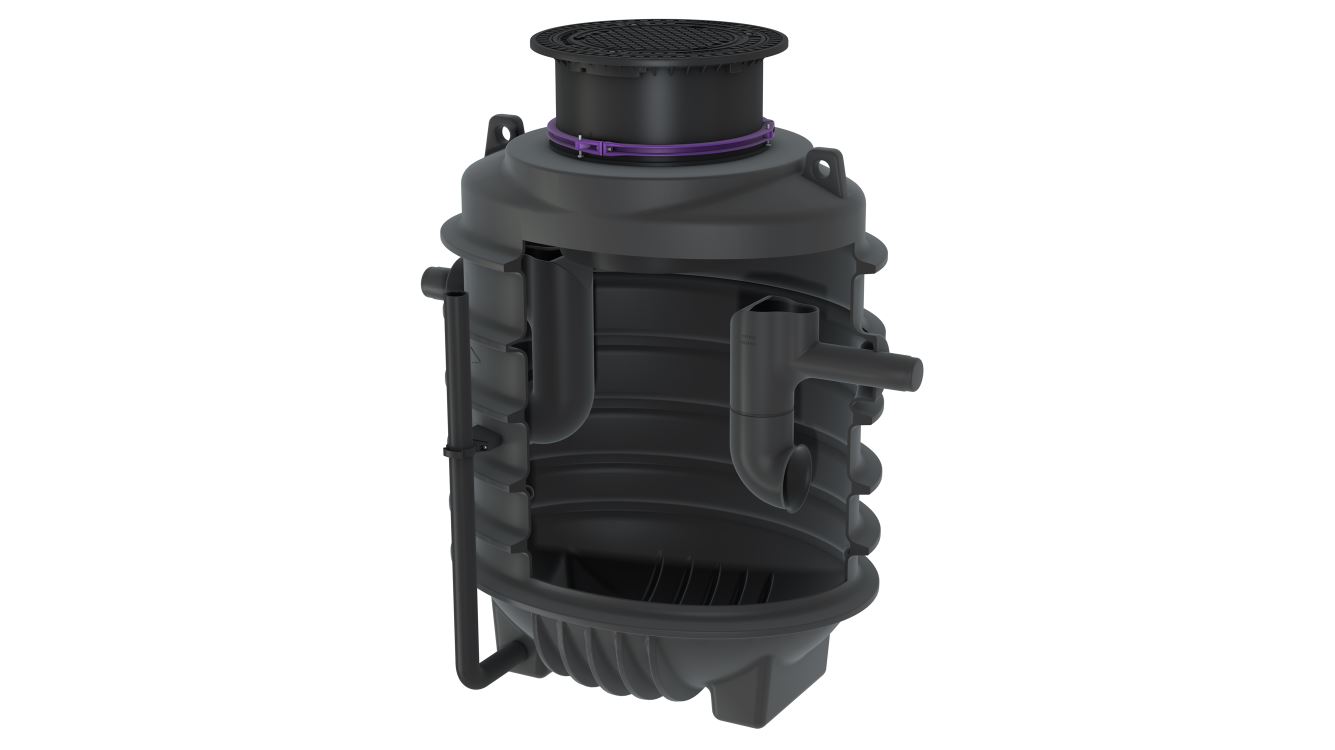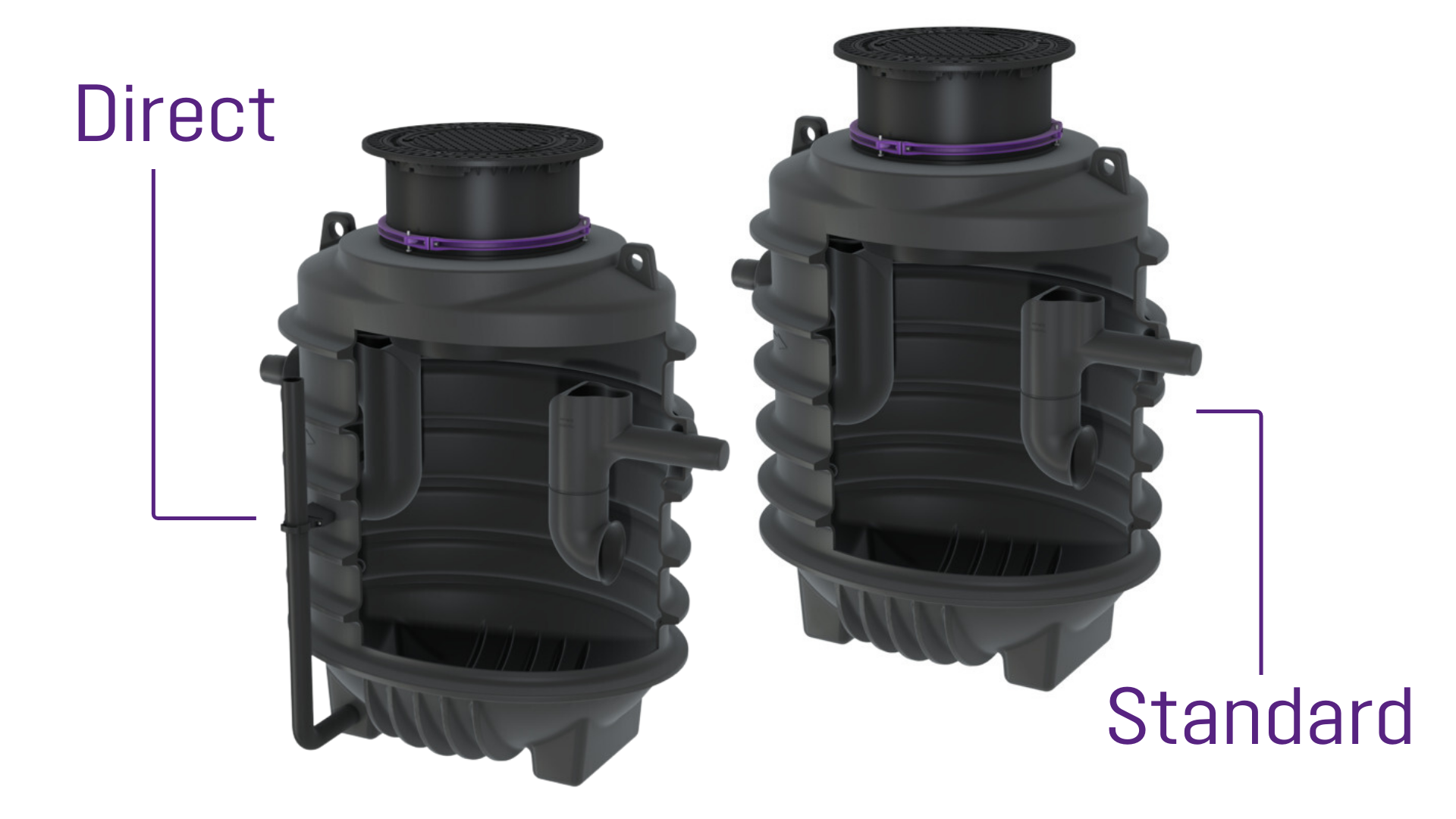 The contents of grease separators must be disposed of completely at regular intervals. The EasyClean ground Oval is available in two different disposal variants for this purpose. With the Standard version, the odour-tight cover of the grease separator must be opened for emptying and cleaning – optimised with the practical Lock & Lift locking system. With the Direct version, the contents are removed through the direct disposal pipe: practical and hygienic at the same time.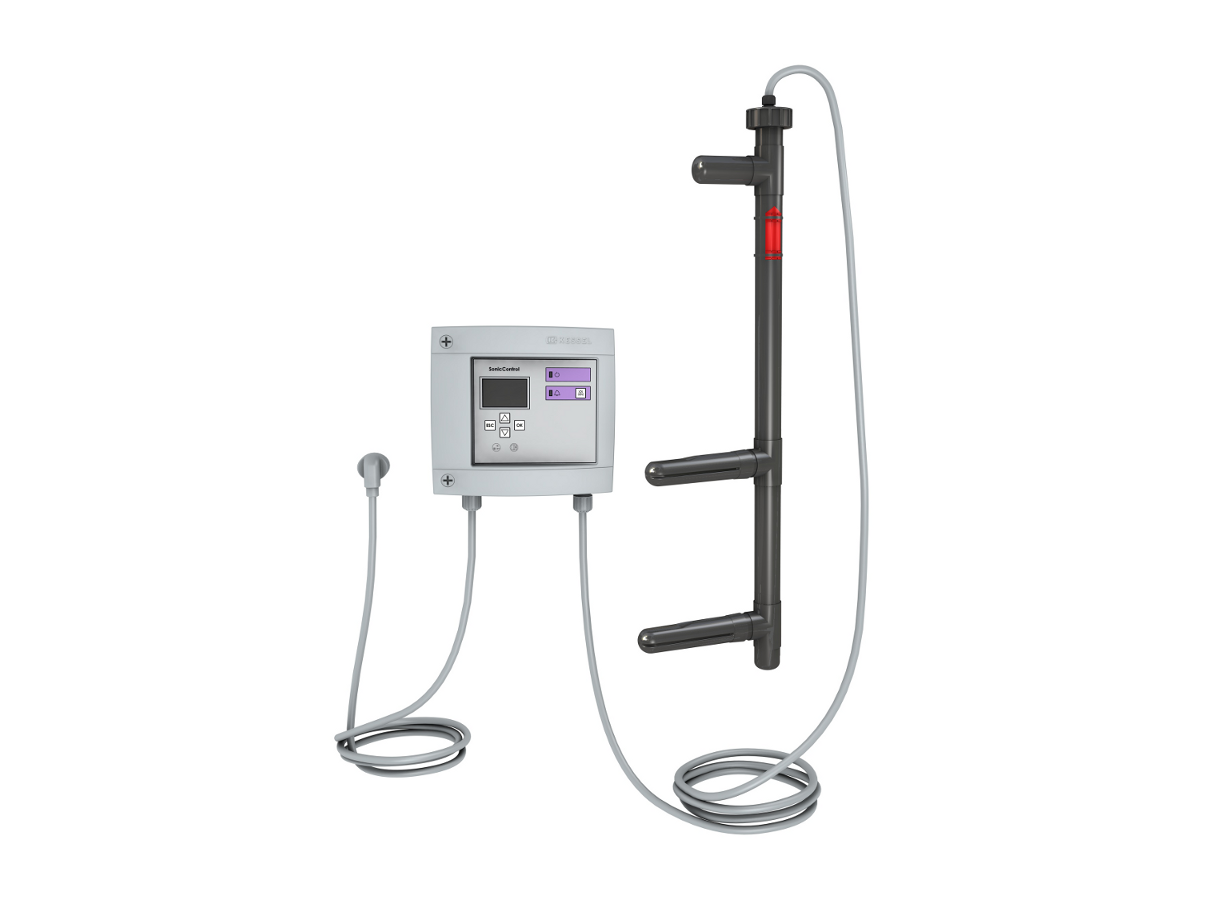 Optional accessories: SonicControl
The SonicControl automatic layer thickness measuring device for greases and light liquids with an ultrasound sensor precisely monitors the temperature and thickness of the grease layer in grease separators. Owners/operating companies can verify the actual quantity of grease produced to the relevant authorities and optimise the necessary disposal cycles outside of standard requirements.
100 % corrosion-free – 20-year guarantee
Our grease separators are made of polyethylene. That makes them resistant to aggressive fatty acids and they are therefore particularly durable. Trust in KESSEL quality: In addition to the statutory provision, we provide a 20-year warranty with regard to the leak tightness, fitness for purpose and structural stability of tanks and upper sections.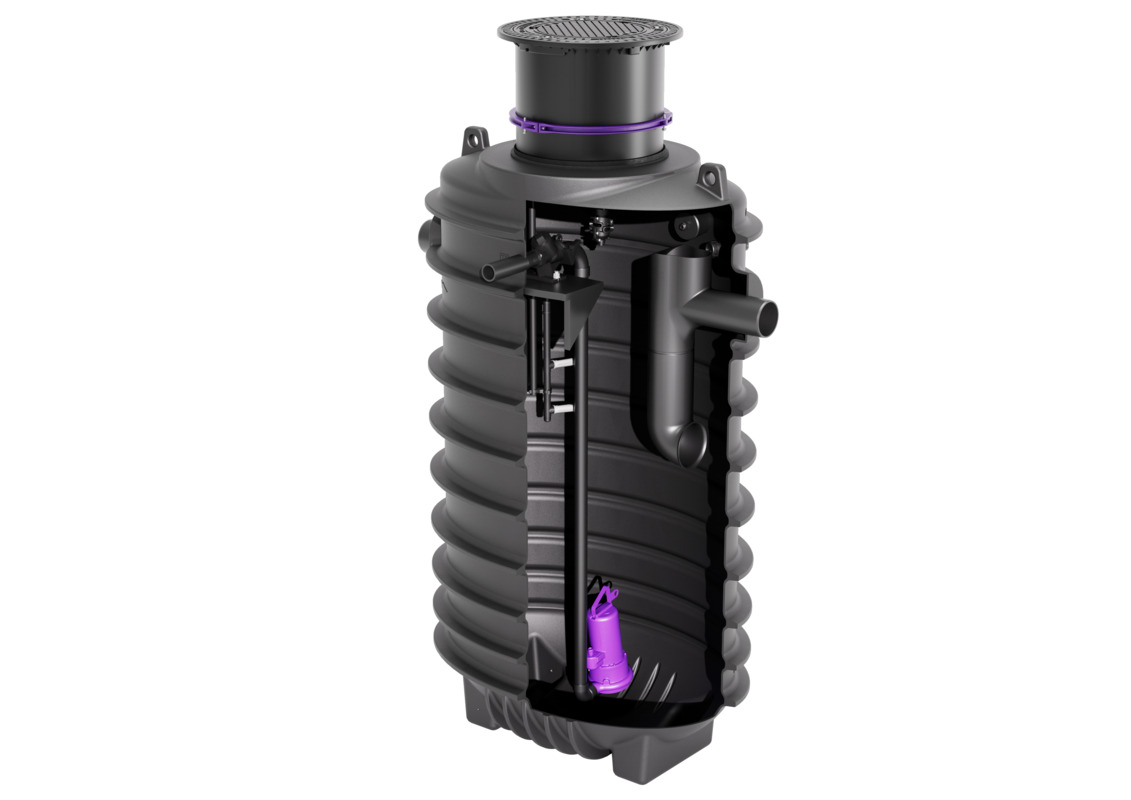 Also available with a disposal pump
The EasyClean ground Oval grease separator can also be combined with a submersible pump on request and can therefore be equipped with a cleaning or disposal system. Using wastewater for the cleaning saves on clean water. All technical components can be removed from the system tank for easy maintenance.