EasyClean ground Multi grease separator
The compact solution for underground installation.
The convenient solution with just one chamber! The EasyClean ground Multi allows for the installation of the grease separator, sampling chamber and lifting station in a single chamber. This means that the entire system can be designed and installed as a whole. The procedure plus the system setup with only one chamber not only saves time and effort, but also costs.
The EasyClean ground Multi grease separator is available for load classes A/B and D. You can further choose different nominal sizes ranging from NS 4, NS 7 to NS 10. The SonicControl layer thickness measuring device, with which the disposal cycles of the separator can be monitored and optimised, is available as an optional accessory. In addition, other installation depths and nominal sizes for special requirements and installation situations are also available on request – all you need to do is contact us!
With the standard version of the EasyClean ground Multi the grease separator is emptied and cleaned manually. The odour-tight covers must be opened for emptying and cleaning. Disposal with the EasyClean ground Multi Direct is uncomplicated: With an extended disposal pipe on site, the disposal vehicle's connection can be made via a separate chamber or a wall cabinet. That means no opening of the tank, no unpleasant odours.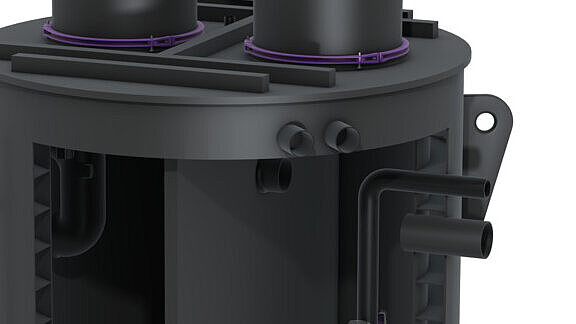 Many options – full flexibility
No matter the individual installation situation, the EasyClean ground Multi grease separator offers a suitable solution. For example, the installation depth can be varied. And depending on the planned laying route for the disposal pipe, it can be designed for right or left-hand installation.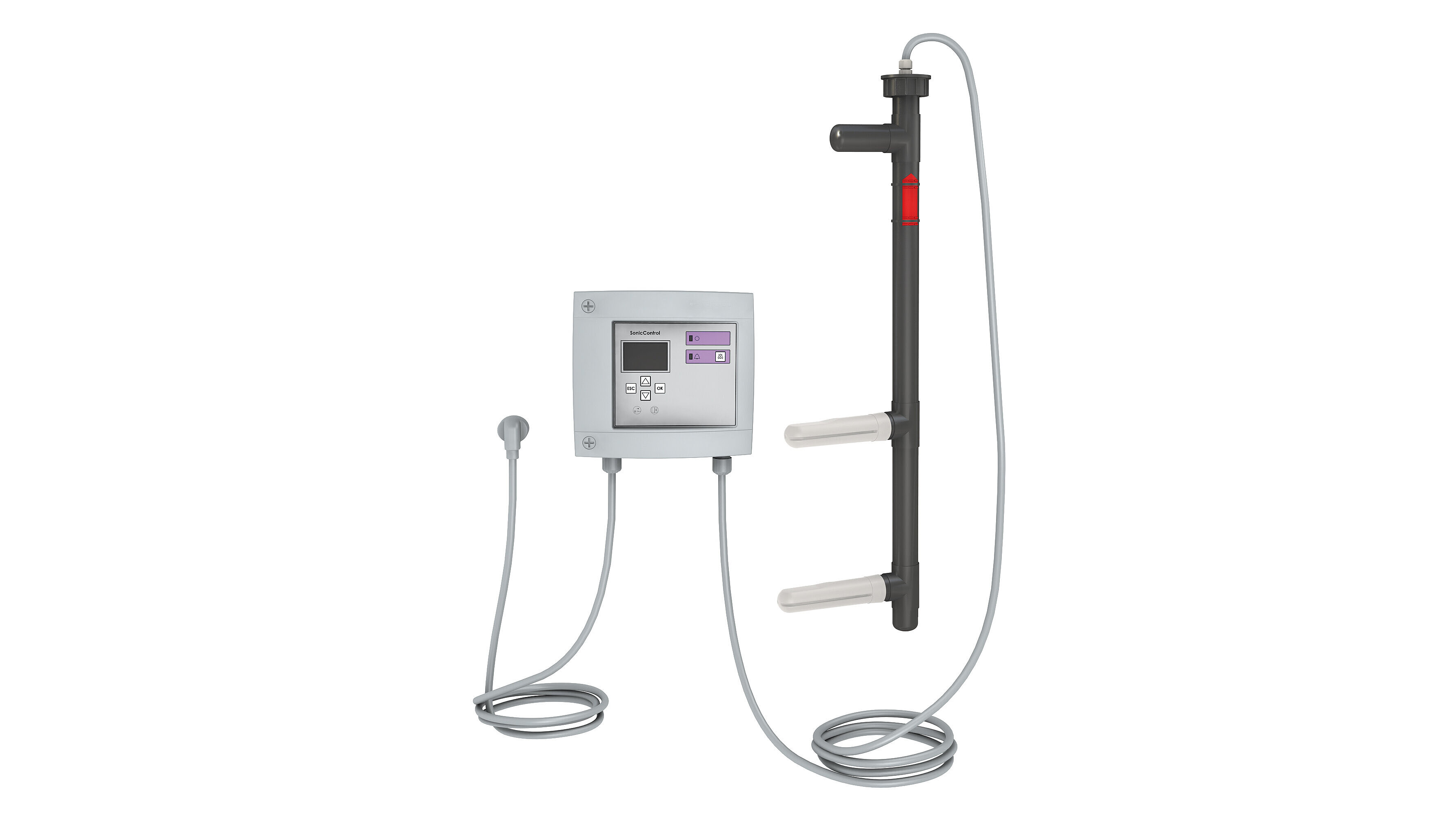 Everything in view with SonicControl
Monitoring for constant temperature and grease layer thickness: Only possible with the SonicControl. The advantage: With the automatic layer thickness measuring device with ultrasound sensor, grease separator operating companies can verify the actual quantity of grease produced to the control authority and optimise the necessary disposal cycles outside the standard requirements.
100 % corrosion-free – 20-year guarantee
The EasyClean ground Multi is made of polyethylene. That makes them resistant to aggressive fatty acids and they are therefore particularly durable. Trust in KESSEL quality: In addition to the statutory provision, we provide a 20-year warranty with regard to the leak tightness, fitness for purpose and structural stability of tanks and upper sections.