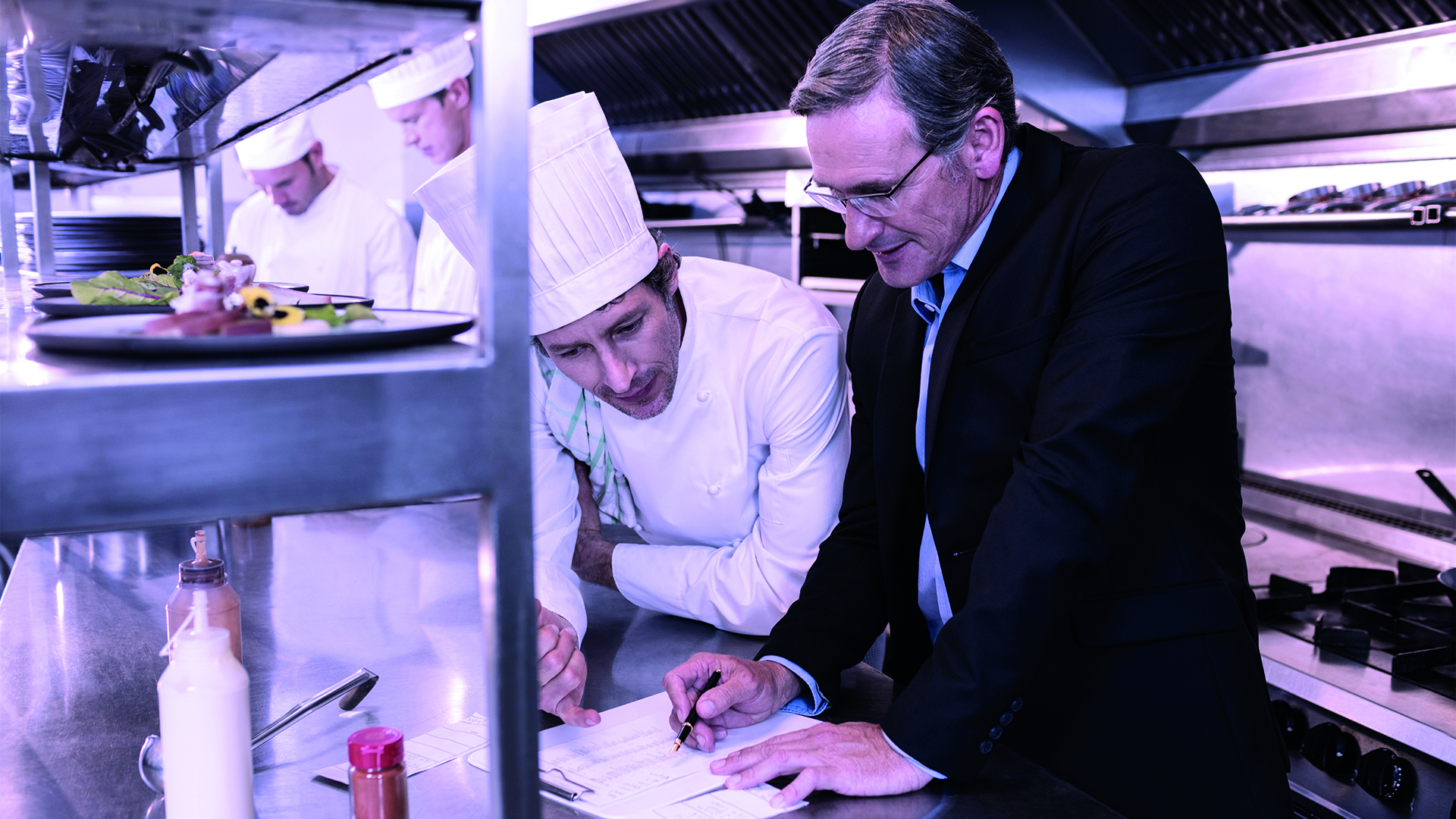 Grease and oil get into the wastewater of many catering and food-processing businesses (e.g. restaurants, hotels, motorway services and butchers). The wastewater has a long way to travel before it reaches the next wastewater treatment plant. A quantity of grease and food residues deposits in the drainage systems. The consequence is pipe blockage, corrosion and odour nuisance and impairment of the function of wastewater treatment and lifting stations. Therefore, the legislator requires grease separators to EN 1825 or DIN 4040 be installed in businesses in which greasy water is produced.
Grease separators for exposed installation
A free-standing grease separator is installed freely accessible in the building, typically in a basement room. The space available in the surrounding rooms is frequently not ideal for transporting large objects. Our EasyClean free grease separators are therefore particularly narrow. In addition, the entire technology is integrated on the base area of the tank and can therefore be set up on the wall to save space. For particularly confined entrances, we also offer the EasyClean Modular that is assembled directly in situ.
Grease separators for underground installation
Installing a grease separator in the ground offers many additional advantages: No useful space in the basement is lost, instead the entire system disappears under an odour-tight cover outside the building. The separator remains easily accessible for maitnenance and inspection via integrated steps. The complete root-proof chambers of our EasyClean ground grease separator made of polyethylene are particularly easy to place in the excavations and can be adapted individually to the ground level with the help of vertically adjustable upper sections.
Not found the right product?
In addition to our standard grease separators we also develop individual solutions on request for special requirements in terms of form, function and dimensioning.