Our Linearis Compact shower channel is a dream for anyone who values a timeless, purist design in the bathroom: Its reversible stainless steel insert is integrated into the floor of the shower area on the wall or room side and therefore fits into the room concept almost seamlessly with barrier-free accessibility. Thanks to its low minimum installation depth, the Linearis Compact is also ideal for renovation projects in addition to new buildings.
The Linearis Compact is available in lengths ranging from 300 to 1,150 mm and can therefore be used in different sizes of shower areas. Depending on the area of use, the shower channel is supplied with a waterproofing membrane, either enclosed or factory-mounted. The enclosed membrane fulfils load class W2 (DIN 18534-1) and is therefore suitable for all private purposes. The factory-fitted membrane is predestined for commercial use to meet the highest requirements in terms of load and leak-tightness (W3 according to DIN 18534-1).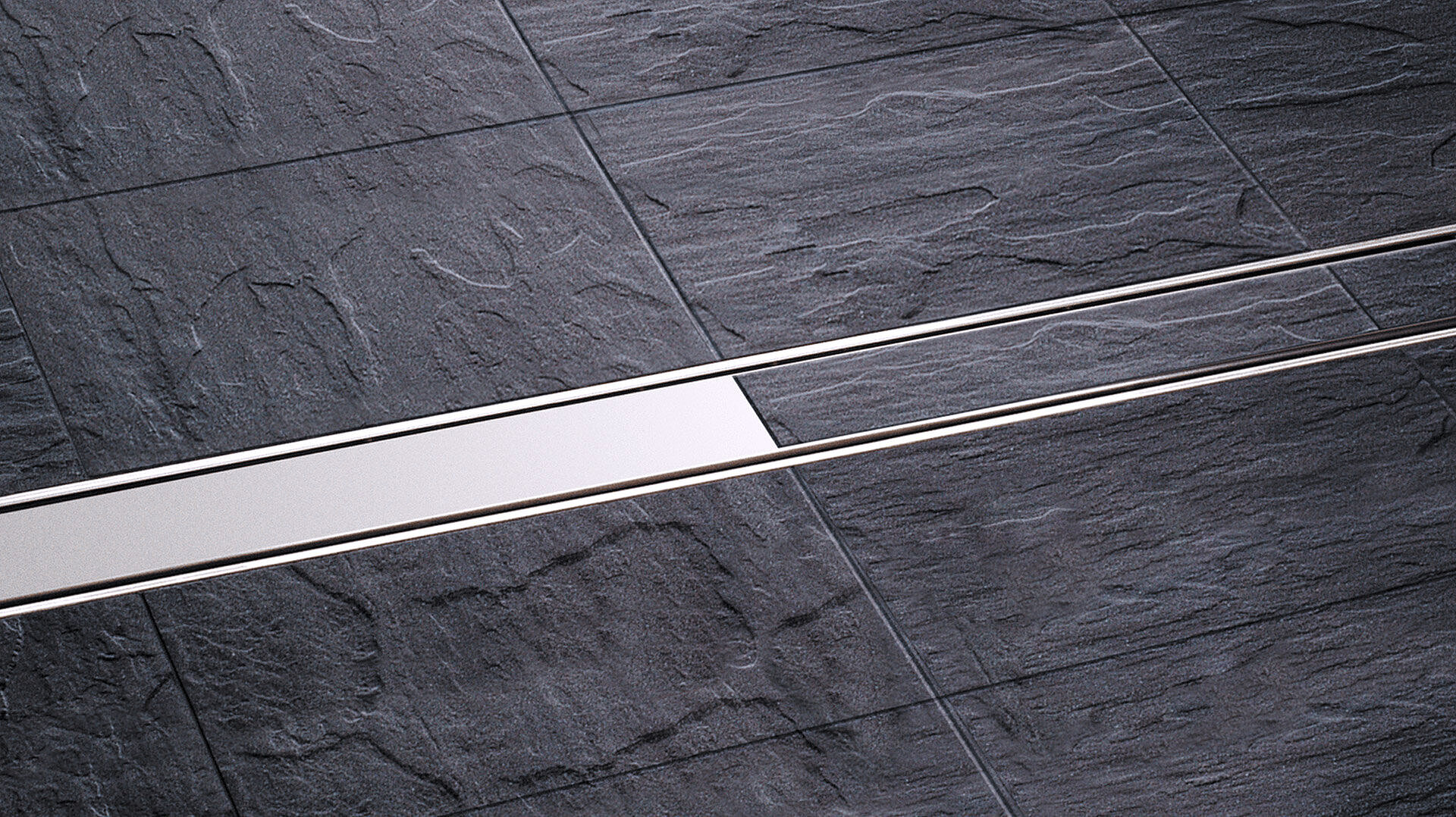 Individual design with a reversible stainless steel insert
The shower channel can be individually designed by turning over the stainless steel insert: On the underside there is a recess for floor tiles. In this way the Linearis Compact either becomes an eye-catcher that is set apart from the surrounding floor of the shower area or it is inserted completely unobtrusively.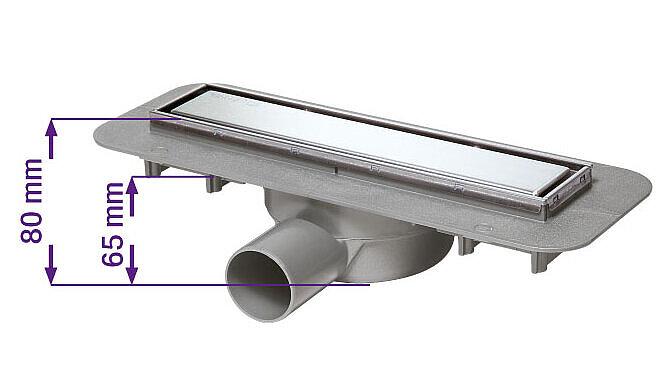 With its low minimum installation depth of only 80 mm (flange installation depth: 65 mm), the Linearis Compact shower channel is particularly suitable for renovations. Nonetheless, it can also be easily used in new buildings. Thanks to the height-adjustment installation supports, the installation depth can be freely adapted to the respective floor level.
Not found the right product?
In addition to our standard drains and channels, we also develop customised solutions at the customer's request for special demands in terms of form, function and dimensioning.